FRANCAIS
DEUTSCH

The New Chatrooms 2003 - 2030
---
A crush, a desire to be delirious ?


Write your beautiful message on our Forum open 24/24 : http://37.59.48.75/domain4/messages.html (for PC, iPhone or Android)

---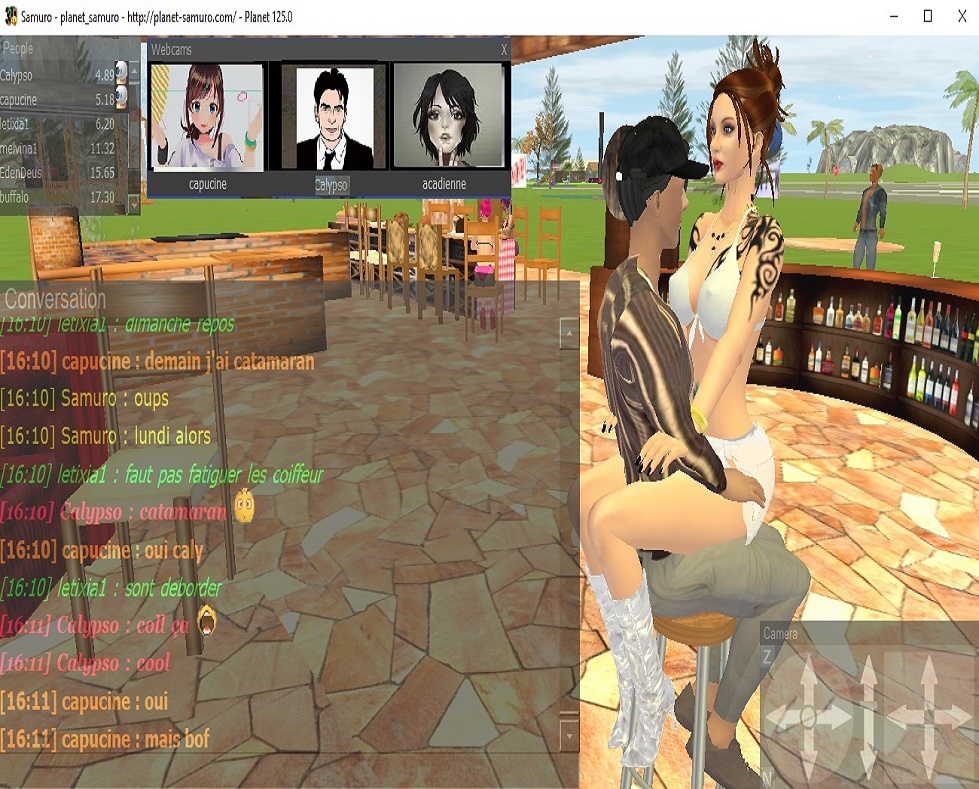 Try our super Chat !
Planet Samuro is a modern chat in a setting built by the residents. You can chat together via text or via webcam and microphone.
Explore the planet by walking, flying, or teleporting. You can also build your own place.
The link :
https://planet-samuro.com
(don't hesitate to uninstall your antivirus if it reacts when you click on the link, these are false alerts)
---
This site is referenced on :
---